Celebrate with us.....National Pollinator Week
---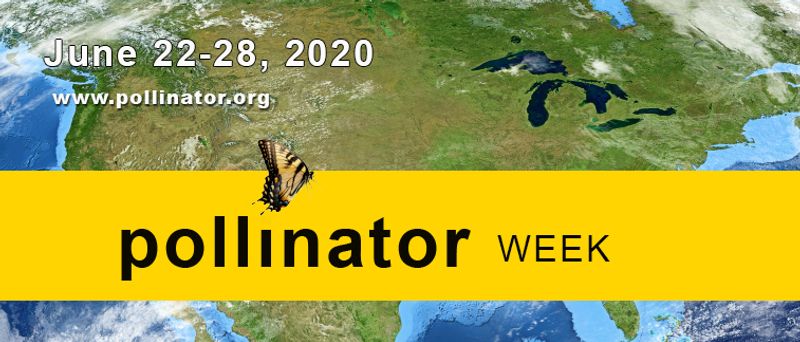 What are pollinators? Bees, butterflies, bats, moths and hummingbirds to name a few. The ones who are an integral part to our ecosystem. They transport pollen grains as they move from flower to flower.
Why are they important? Pollinators help 90% of the world's flowering plants to reproduce and up to 75% of our diet comes from crops they pollinate.  Our nutrition and the food we like to eat, such as, fruits, vegetables, and nuts would be severely limited without pollinators.
How can you help? Easy!
1. Make water available. Place a pie plate in direct sunlight with shallow water and spread rocks or marbles in the water so the pollinators can land to drink without drowning.
2. Plant flowers. From fancy ones to hardy, native, drought resistant ones; a good variety is best. You could even let the clover, dandelions, and honeysuckle grow.
3. Provide shelter. Many pollinators are ground dwellers. Avoid using mulch. Leaving some leaves and organic matter in your garden gives space for pollinators to nest or tunnel.
I'm a beekeeper and an educator at heart. So for more information on pollinators and free tools to teach your kids, check out the following links.
https://www.pollinator.org/pollinator-week
https://www.nacdnet.org/about-nacd/what-we-do/pollinators/  
From one honey of a bee to another,
Tanya Sumerel - Honeysuckle Hill Bee Farm